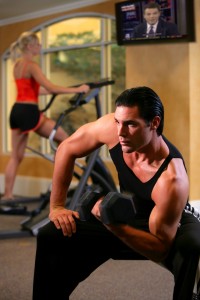 Couples Area
Couples area includes jacuzzi, steam sauna and relaxation lounge just for couples.
Couples Area • $75 Per Day Per Couple
Couples 3-Day Pass • $150
Fitness Center Passes
We provide our hotel guests with use of the fitness center which is included in your resort fee.
Use of the fitness center by children under the age of 18 is prohibited.
Boot Camp Classes
A group exercise class that combines calisthenics and body weight exercises with cardio and strength training. Class will encourage the participants to push themselves harder than they have before and challenge them to limits.
Classes are held Friday, Saturday and Sunday
Spa Passes
For Hotel Guests Only
1-day spa use • $30
3-day spa pass • $60
5-day spa pass • $90
Fitness Center Rules
For a complete list of Fitness Center Rules and Polices click here.
Gym & Spa Access is Included With A Purchase of Any Spa Service of $50 Or More