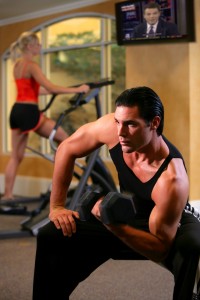 Couples Area
Couples area includes jacuzzi, steam sauna and relaxation lounge just for couples.
Couples Area • $75 Per Day Per Couple
Couples 3-Day Pass • $150
Fitness Center Passes
Daily Gym Use Only • $15
Daily Gym and Spa Use • $30
We provide our hotel guests with use of the fitness center which is included in your resort fee.
Use of the fitness center by children under the age of 18 is prohibited.
Spa Passes
For Hotel Guests Only
1-day spa use • $30
3-day spa pass • $60
5-day spa pass • $90
(Per person. Passes cannot be shared).
For 24 hour gym access, please activate your room key at the front desk. Monthly and yearly passes may be purchased as well. See spa concierge for details.
Fitness Center Rules
For a complete list of Fitness Center Rules and Polices click here.
Fitness Center & Spa Access is Included With A Purchase of Any Spa Service of $50 Or More